Streetart legend Bansky has left his stenciled pieces for the first time in Paris. As usual the artist gave attention to a current political issue with his clear and provocative motives.
This picture, which is located next to a closed refugee camp, outlines the drastic issue of racism and the refugee politics. The pink floral pattern contrasts and covers the hate the homeless girl is confronted with.
Edit: The stancil was already painted over.
Also stancils of rats were found, which emblematise the pollution of metropols like Paris. Banksy interacted with the graffiti that was already on the wall.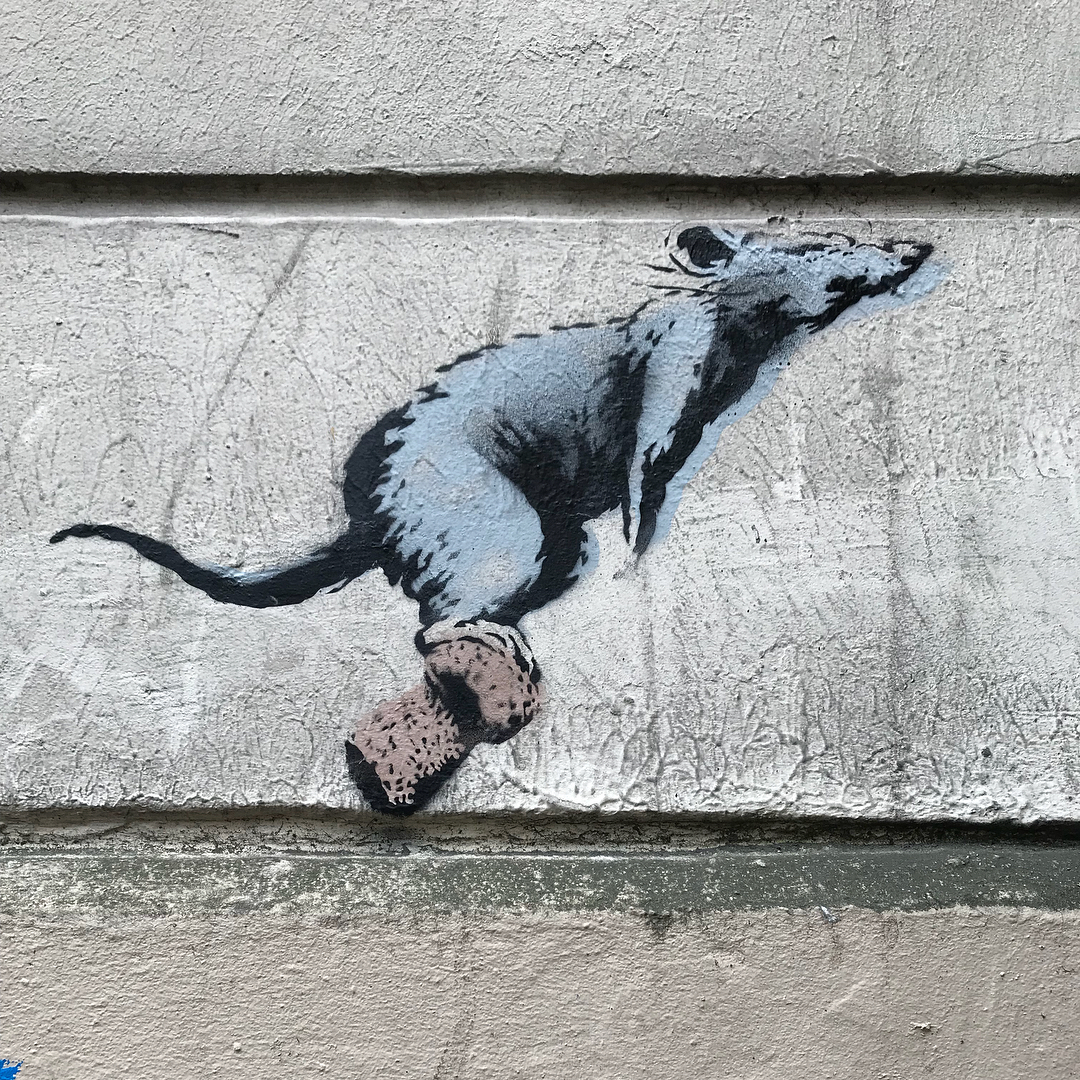 Bansky already broached the issue of cruelty towards animals in the past several times and it´s still an important topic to the artist:
To see more of Banksy´s art work check out instagram:
https://www.instagram.com/banksy/?hl=de
Sources:
https://streetartist.de/?p=11052&preview=true
http://www.spiegel.de/kultur/gesellschaft/bild-1214714-1305657.html
https://www.n-tv.de/panorama/Banksy-und-die-Ratten-von-Paris-article20500567.html